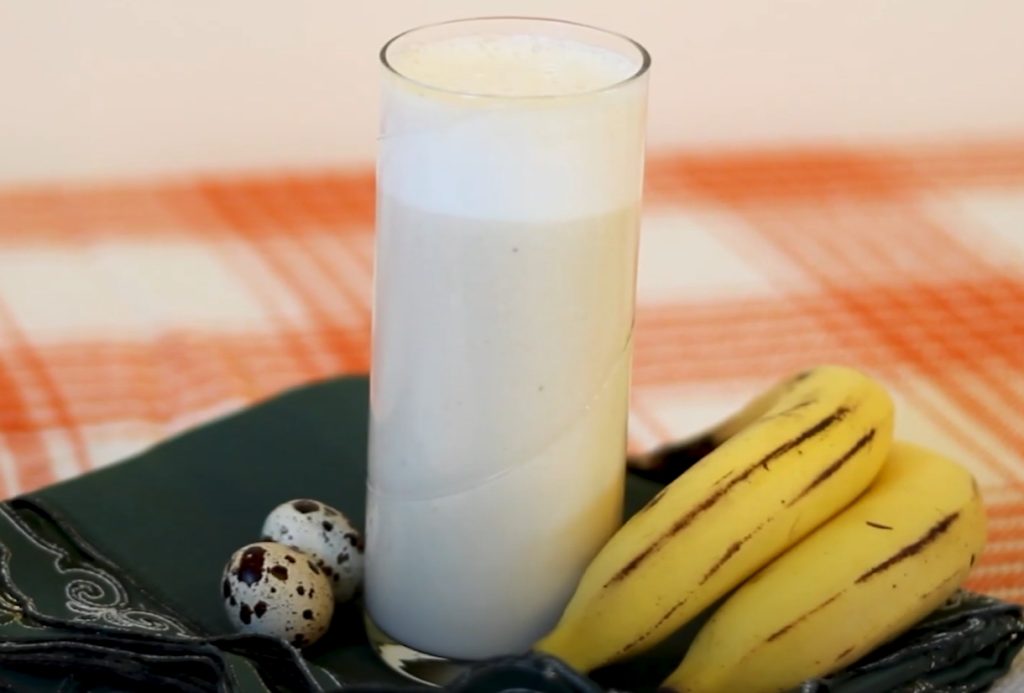 Quail Egg Milkshake: Working out on a regular basis? Maybe a bit too often? If you're not the type to take frequent breaks, you should at least help your muscles recover faster. The easiest and healthiest way to do this is by drinking a quail egg milkshake after a workout.
Leading a healthy lifestyle often involves some form of physical activity. Whether swimming, yoga, or weightlifting, you need protein and carbs to help maintain your strength and repair your muscles. This is where a protein shake comes into play because it can help your muscles grow stronger and leaner (not bulky).
For example, you can make one of the most inexpensive and healthy protein shakes this quail egg milkshake. This is also a great solution for those of you who don't like the taste of whey or soy protein.
What's more, quail eggs can be easily blended into juice, so you're not limited to milk-based protein shakes. Though, if you're opting for mixing eggs with juice, then you will end up with a drink that's higher in sugars (although natural) than protein and healthy fats.
How To Make Quail Egg Milkshake
This is a very simple milkshake recipe that's ready before you know it. As a matter of fact, washing the blender will take longer than preparing this healthy treat. If you feel really tired, you can also drink this smoothie in the afternoon.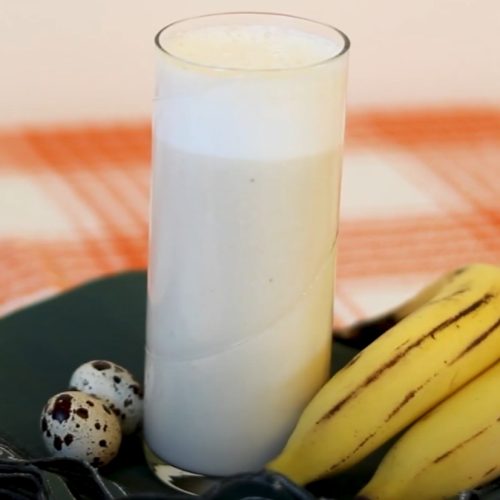 Anti-Fatigue Quail Egg Milkshake
This super easy milkshake is made to fight off fatigue, is rich in protein, and tastes great.
Ingredients
2

Quail Eggs

250

ml

skim milk

1

Banana

1

tsp

Peanut Butter

1

tsp

Honey
Instructions
Peel a ripe banana and break it into pieces. Drop them into the blender.

Next, add a teaspoon of honey and one of peanut butter. This will give the shake a very nice flavor and up the protein and fat content quite a bit.

Now pour the skim milk into the blender. Crack the 2 quail eggs and pour them in, over the milk. Quail eggs are often eaten raw (as immunity boosters) and I prefer adding them to shakes. They won't change the taste of your milkshake, in case you're wondering and you won't even notice the taste of the eggs.

Blend until the consistency is perfect. If it happens to be too thick, feel free to add a little extra milk. Enjoy right away!
Nutrition
Calories:
286.78
kcal
Carbohydrates:
46.75
g
Protein:
14.1
g
Fat:
6.62
g
Saturated Fat:
1.75
g
Polyunsaturated Fat:
1.47
g
Monounsaturated Fat:
2.82
g
Cholesterol:
156.92
mg
Sodium:
168.56
mg
Potassium:
891.76
mg
Fiber:
3.56
g
Sugar:
33.72
g
Vitamin A:
683.26
IU
Vitamin C:
10.31
mg
Calcium:
326.28
mg
Iron:
1.23
mg
Because of its nutritional profile, I think it's best to enjoy this protein snack in the first half of the day but feel free to drink it whenever you need an energy boost. It will provide your muscle tissue with the much-needed protein and fat for recovery and strength, and, at the same time, it will energize you for the day ahead – due to the good carbohydrates it contains.