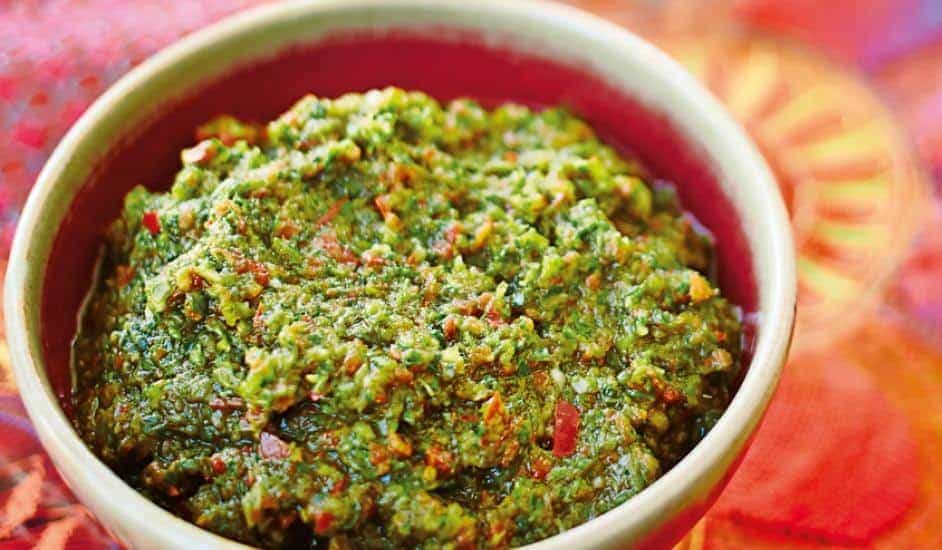 This sofrito quail egg scramble is nothing more or less than a ridiculously delicious breakfast with a kick of spice. What makes it stand out from the classic scrambled quail eggs is the fact that they are scrambled with sofrito – a delicious Spanish sauce cooked in oil that brings a lot of flavor and spice to this breakfast dish.
Now, before you think this is just a glorified scrambled quail eggs recipe, let me expand on sofrito. This classic sauce is the embodiment of Spanish cuisine – it's warm, it's flavorful, and it's versatile. This means it serves as a savory base you can use for pretty much any dish you could think of. In this case, it works as a delicious breakfast sauce that you can slather on toast with a slice of avocado.
How To Prepare Sofrito Quail Egg Scramble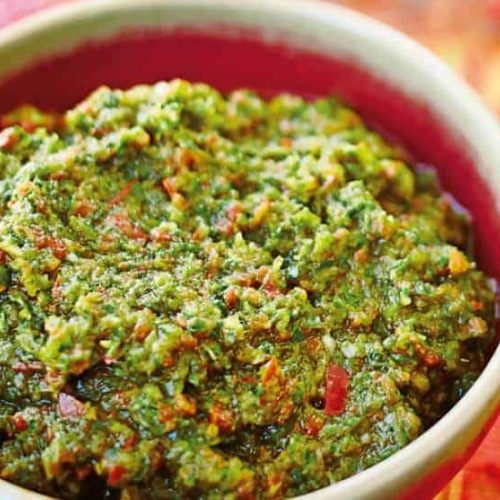 Sofrito Quail Egg Scramble With Avocado
This is a delicious Spanish-inspired breakfast recipe that you can make any time you feel like you need more spice in your life.
Ingredients
20

quail eggs

¼

cup milk

1

Avocado

Sliced

4

Sliced Toast

1

Red Bell Pepper

Chopped

2

Celery Stalks

Chopped

1

Red Onion

Chopped

2

Chili Peppers

3

Cloves Garlic

15

Ounces Tomatoes

Diced

1

Cup Cilantro

⅓

Cup Olive Oil
Instructions
Start by chopping your vegetables. Take a red bell pepper, two celery stalks, and a large yellow onion and chop them finely. Alternatively, you could mix them in a food processor and blend until finely chopped (I recommend you do it this way). Transfer the chopped vegetables to a large bowl and set aside.

For the second step, add two chipotle chiles in adobo sauce, garlic, diced tomatoes, and cilantro to the food processor, and blend everything until they are finely chopped and combined. Then, add the mixture to the bowl.

Take a large skillet or saucepot and heat up the extra virgin olive oil over medium heat. As soon as the skillet is hot, add the mixture and cook the sofrito down over medium-low heat for about 30-40 minutes. Be careful not to overheat the oil! If you do, it will splash when you add the mixture. Also, don't forget to stir frequently. Cook the sofrito until most of the liquid has evaporated and the sauce has thickened. Set aside.

Now it's time for the quail eggs scramble. Grab a large skillet and add one tablespoon of olive oil over medium heat. While the oil warms up, crack or cut the quail eggs into a small bowl and lightly whisk together. When the skillet is hot enough, add the quail egg mixture.

Using a spatula, scramble the quail eggs and as they come together, add 120 g of sofrito sauce to the skillet. Continue to scramble the eggs and sofrito together until the quail eggs are ready. Set aside.

Now, take the avocado and slice it thinly. Then, make some toast. Serve the sofrito quail egg scramble on toast with sliced avocado and fresh cilantro. You can cool down the extra sofrito and store it in the fridge as leftovers.
Nutrition
Calories:
429.14
kcal
Carbohydrates:
26.8
g
Protein:
11.14
g
Fat:
32.11
g
Saturated Fat:
5.62
g
Cholesterol:
381.55
mg
Sodium:
215.78
mg
Potassium:
746.86
mg
Fiber:
6.55
g
Sugar:
7.73
g
Vitamin A:
2505.33
IU
Vitamin C:
61.54
mg
Calcium:
105.13
mg
Iron:
3.36
mg
I really like making scrambled quail eggs because these are so easy to make and there are countless possible recipes to both tryout and create from scratch. In this case, the sofrito sauce gives the meal a spicy touch, which I'm sure you'll like. And if you follow this site regularly, you already know that I'm in love with Spain and like making recipes with a strong Mediterranean influence.